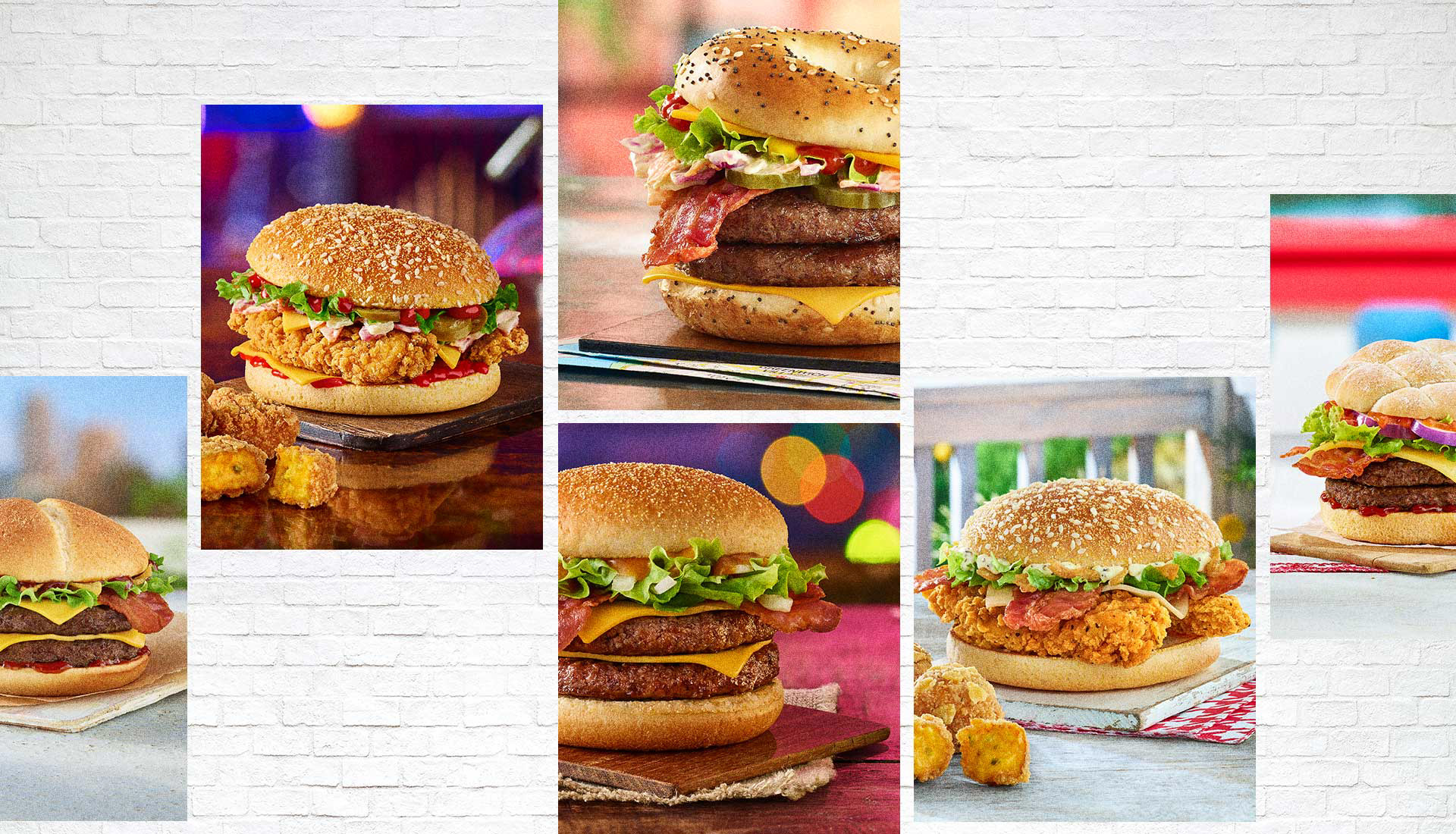 Work Focus:
 Transport customers to an American state of mind
Great Tastes of America is a promotion spanning 8 weeks. Each fortnight a new delicious beef burger takes the limelight. The beef is supported by a chicken burger counterpart. 
In this campaign each burger and their visual identity was very different from the last. Therefor one of the challenges came in tying the whole 56 day campaign together.