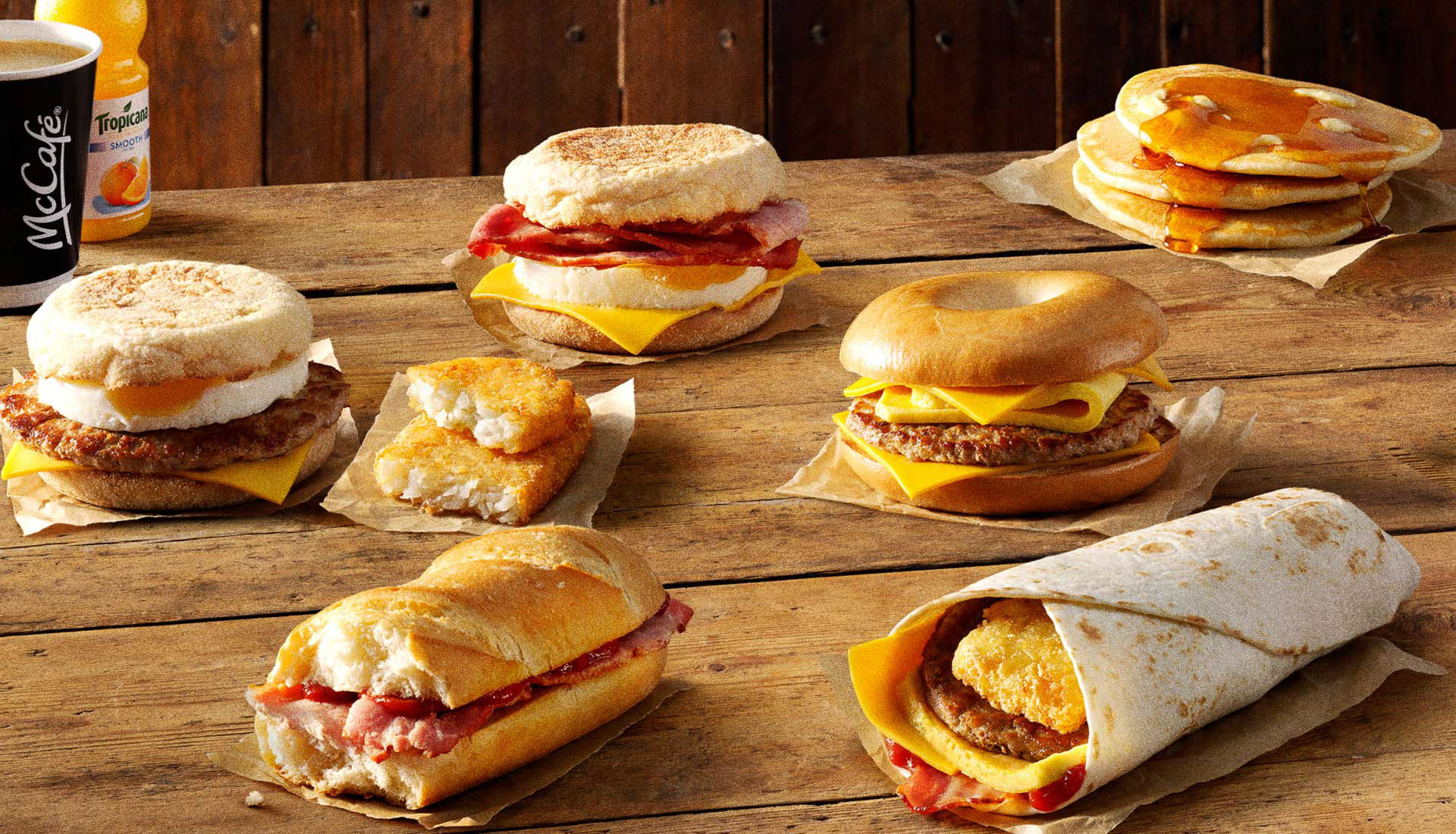 Golden hours for the Golden Arches
Work Focus:
 Flip the public perception of McDonald's breakfasts
Prior to this project McDonald's breakfast was losing trust with the public when compared to competitors like Greggs. The perception was that McDonald's breakfasts were not made fresh in-restaurant. The truth was to the contrary. 
We combatted this perception thought a combination of humanist script typography and authentic 'golden hour' feeling photography and videography. 
My complex redesign saw many iterations, typeface tweaks, layout prioritisation changes and challenges from legal departments. This redesign laid strong foundations for free-flowing menu design. It all culminated in a very unique design that can be seen frequently on the high street now.
• Simplified ordering breakfast for 1,000,000 people every morning
• Trust restored
Role:
 Designer then Lead Designer