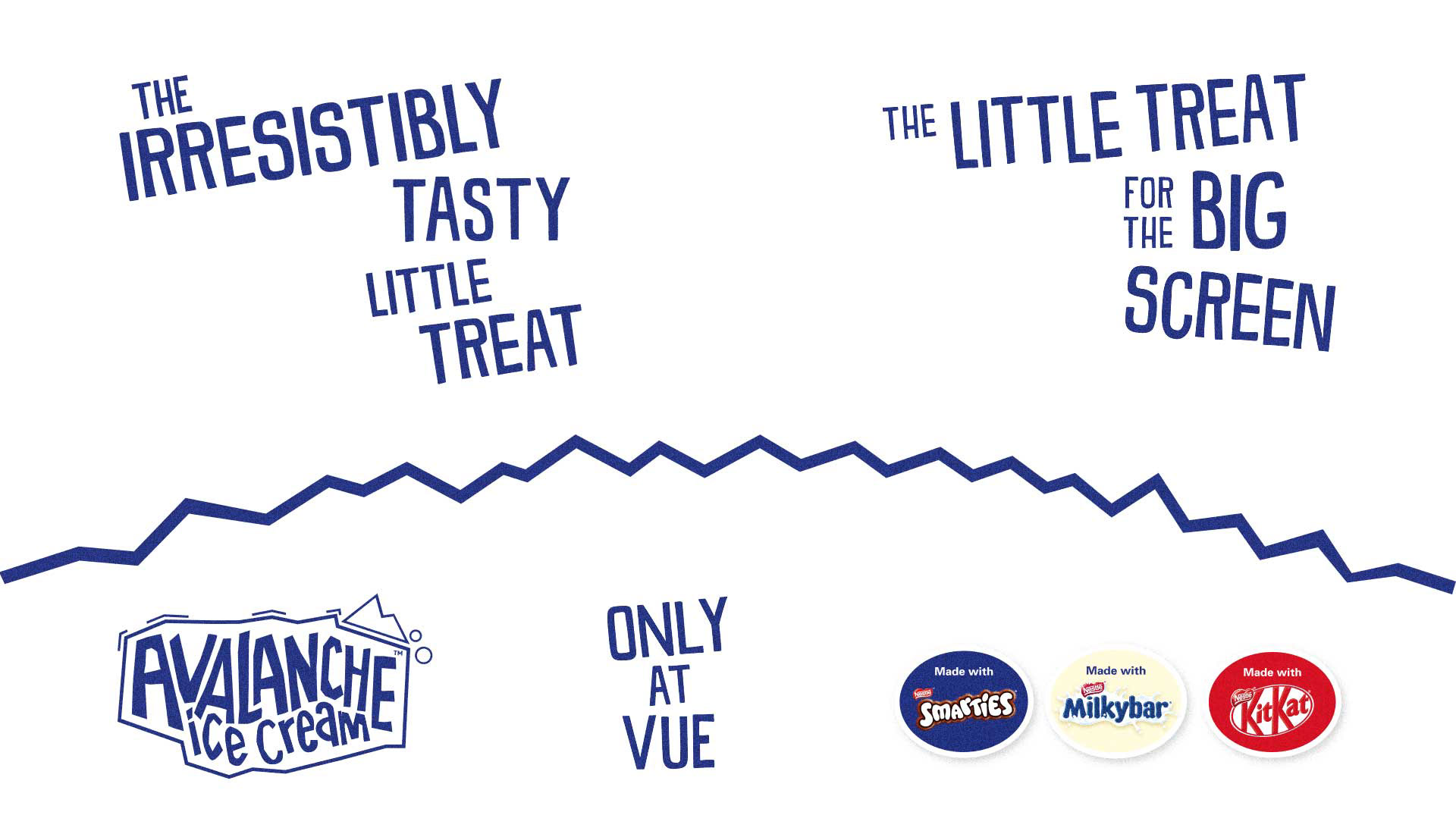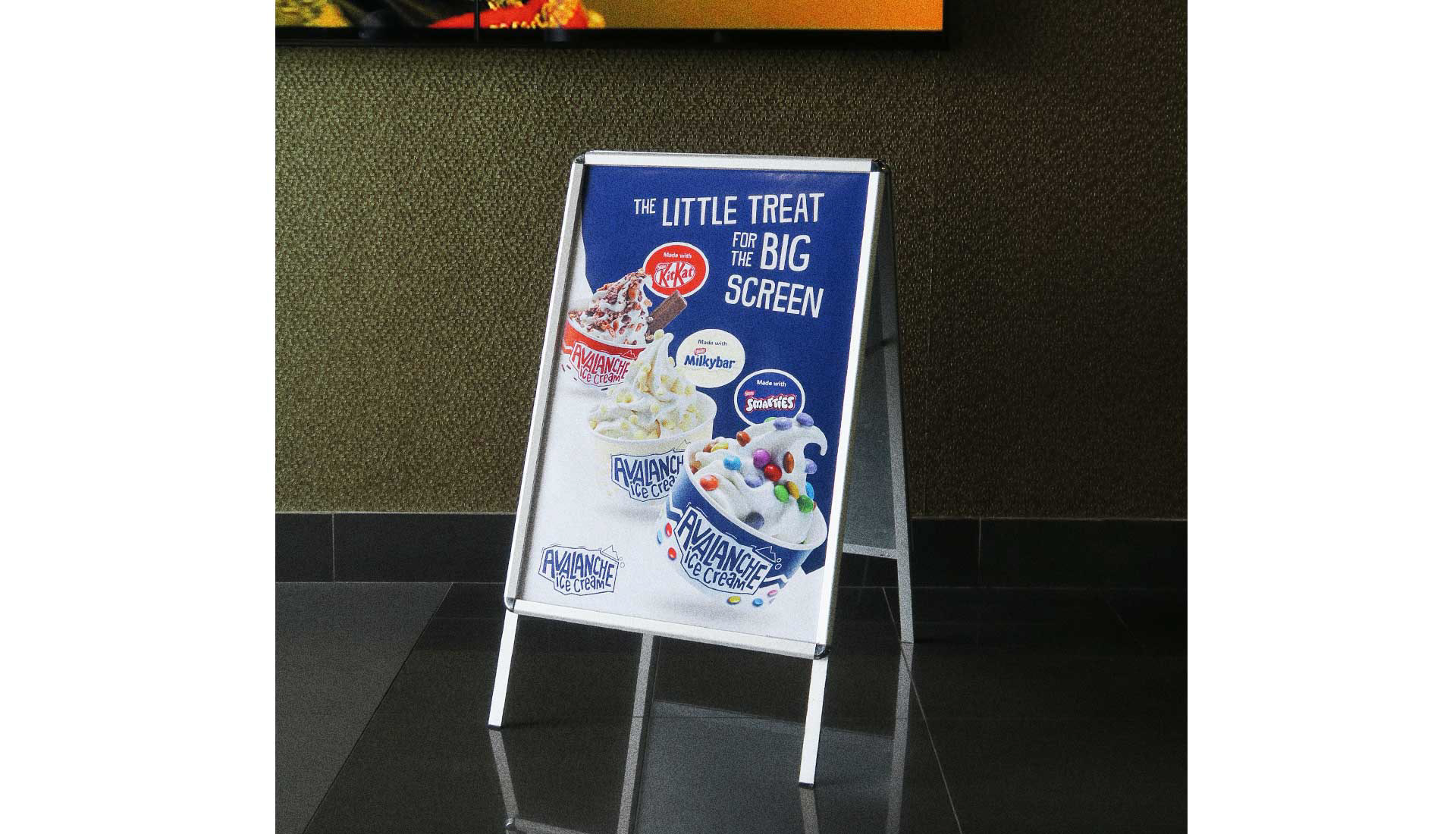 Work Focus:
 Launch an ice cream brand
With 'Avalanche' established as the name, Vue were after a bold statement brand with universal appeal and an epic stand-out element to it. 
Avalanche ice creams were positioned as a permissible treat. Something indulgent, but not over the top or too filling. Across all POS the ingredients were allowed to sell themselves via our crisp stills and dynamic, eye-grabbing footage. Overall this project was a really disruptive and bold execution of a brand launch.
• Cohesive in-venue touchpoints
• Impactful out-of-home advertising
• Launched an ice cream brand