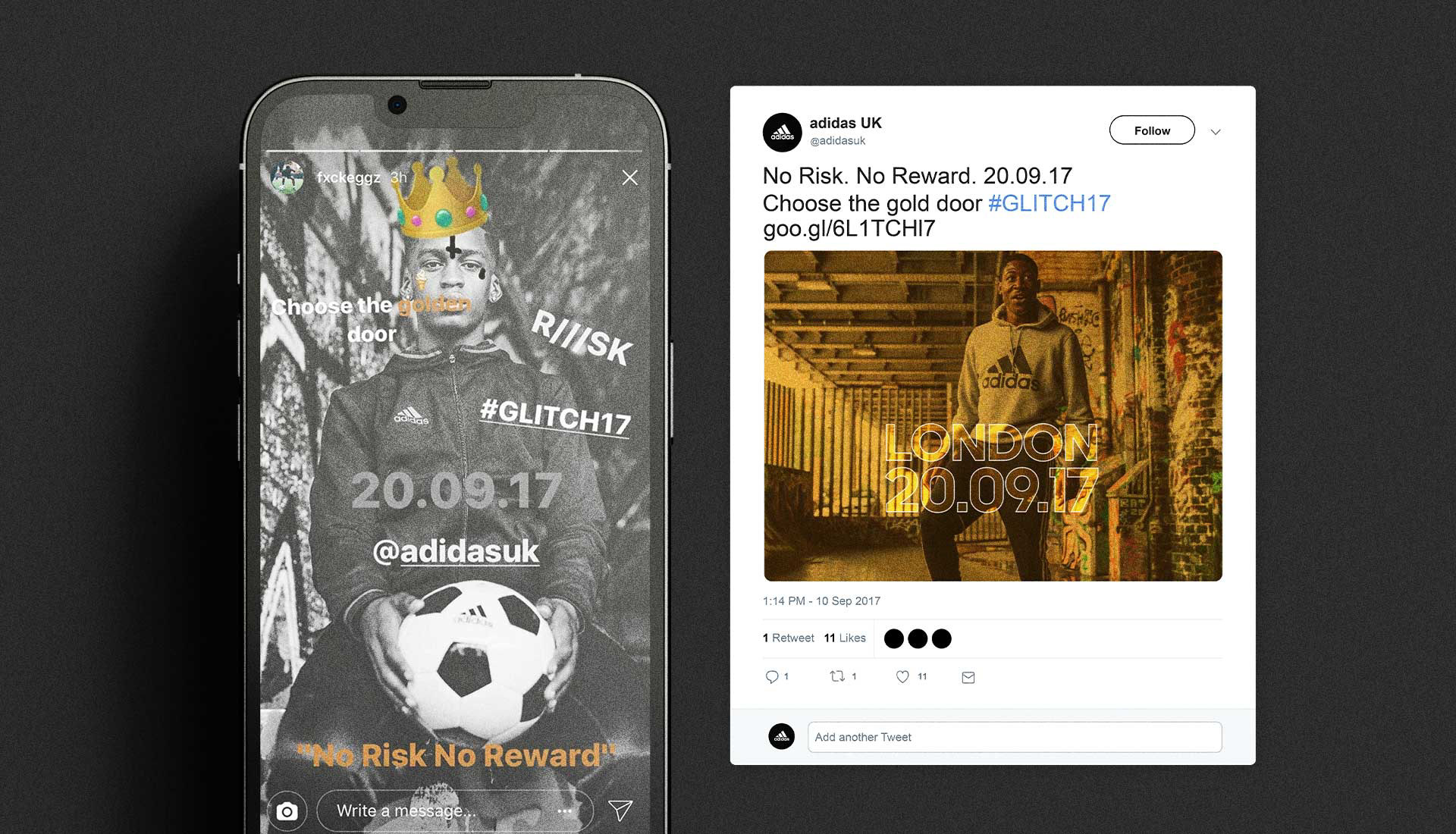 Work Focus:
 Put Glitch back in the Matrix
After a disappointing first year of sales and awareness for the new Glitch boots, adidas were in need of a targeted campaign that threw away the rule book and saw their boots become the new sought after item in football. Working with creative and cultural-strategic teams, I was part of a collective that led co-creation workshops to establish groups or 'Glitch Cliques'. The cliques were to act as influencer figureheads for a campaign that raised awareness for the Glitch app and exclusive associated boots. 
I am so proud to be able to say that my creative ideas and designs and the hard work from the rest of the #glitch17 creative team resulted in us winning a 
D&AD Pencil
.
The clique identity that I was closest to became 'RIIISK'. No risk, no reward.
• Connected 1000s of people 
• 100s of new Glitch app downloads 
• One unforgettable night